Get your Tissot watch repaired in Boston by best Tissot-trained watchmakers.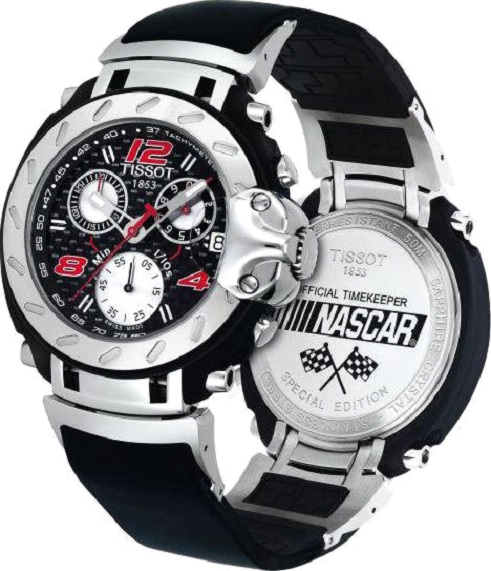 Service Recommendations for Tissot Watches
It is recommended to service your Tissot timepiece between every four and five years, depending on how the watch has been used and under what conditions. Like any other high-precision instrument, a Tissot luxury watch needs to be serviced regularly in order for it to work flawlessly. The true service interval for each watch, however, is ultimately decided by the watch brand, model and the amount and type of use it received by its user.
Our Expertise at Fixing Tissot Watches
Village Watch Center in Brookline features a modern workshop with the right infrastructure and qualified professional staff to repair, service or restore all brands of high-grade watches, including Tissot, from modern to vintage timepieces. Additionally, our staff receives continuous training in order to maintain and improve the level of service we can offer to our customers. Our small, specialized team consists of qualified professional watchmakers and polishers.
Services We Provide for Tissot Watches
Complete Service \ OH
Replace any faulty watch parts (if available)
Check that the watch parts function correctly
Check for rust or wear
Assemble and lubricate the movement in accordance with the instructions
Movement functioning check
Calibration of the mechanism
Demagnetize the movement (if needed)
Crystal Replacement (if available)
Gasket replacement
Stem and crown replacement
Dial replacement or refinishing (if available)
Ultrasound cleaning of the case and bracelet
Watchbands & Strap Replacements (if available)
Polishing
Pressure test to factory specifications
Tissot Models We Repair
Tissot Belle Tonneau
Tissot Cocktail
Tissot Desire
Tissot Generois-T
Tissot Le Locle
Tissot PR 50
Tissot PRC100
Tissot PRC 200
Tissot PRS 330
Tissot Seastat Elegance
Tissot T-Classic
Tissot T-Moments
Tissot T-Race
Tissot T-Sport
Tissot T-Tactile
Tissot T-Touch
Tissot T-Trend
Tissot T-Trend T3
Tissot T-Wave
Tissot Quadrato
Historical Info
The Swiss watch company, Tissot, was founded in 1853 by Charles-Félicien Tissot and his son, Charles-Emile. They set their company in motion in the city of Le Locle, keeping it afloat and adding to its success by fostering a pioneering spirit and drive for mechanical perfection. The two worked together to bring on talented technicians and engineers who contributed to the growth and development of new, innovative watch models for the Tissot Company.
Technological Advancements
Since its first pocket watch in 1853, featuring two different time zones, to its absolutely revolutionary touch-screen technology found on the T-Touch watch, the Tissot Company is known around the world for a long list of "firsts" in terms of timekeeping technology, materials and designs. Tissot even created a line of watches made from rock, wood and pearl.
What Makes Tissot Unique
Tissot has been the official timekeeper and partner of major sporting events, including NASCAR, Moto GP, the World Championships of Cycling, and the sports of ice hockey and fencing.
Recent Events
September 2010
Tissot announced an elegant new addition to their timepiece collection, the Tissot Sculpture Line Moonphase, a sophisticated new vintage-styled watch constructed of 18k rose or white gold and featuring a plain silvered dial with a guilloche section and ultra-thin hands.
Call Village Watch Center today at 617-812-4602 for all your watch purchase, watch repair, and maintenance needs. Also, call us to find out about jewelry sale and jewelry repair.