Rolex Submariner : Top 10 Watches to own in your lifetime!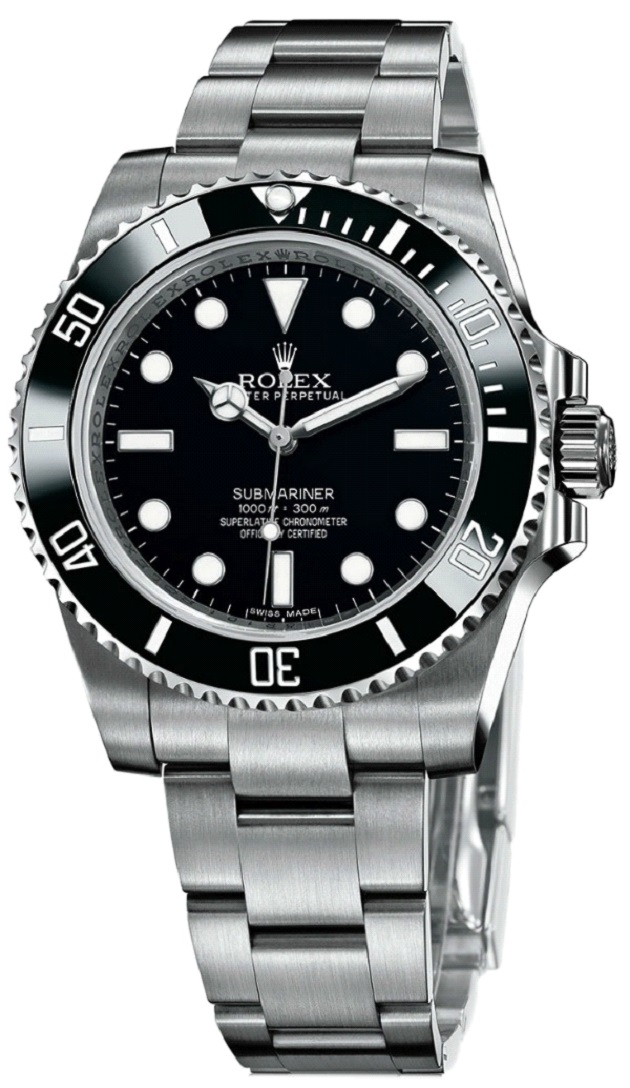 Rolex Submariner
The Submariner was never released as a luxury product, but rather a professional diver's watch that anyone could enjoy. It attained a cult status for being a damn good sports watch and later in the 1980s when the mechanical watch gained a more luxury status and Rolex began its long path to become the world's most desirable luxury timepiece brand.
It was 1954 that Rolex originally released the Submariner, and the watch industry hasn't been the same since.
The Submariner is their most popular model for good reason. Durable and legible, its slick style remains timeless, and most importantly - suitable for most any man (and many women) regardless of look, style, or age. It goes without saying that the perennially good design of the Rolex Submariner is alive and well today in its newest renditions featuring 40mm wide cases available in steel, two-tone, or 18k white or yellow gold.
Pricey with an average price of about $8,500, but sure to be timeless and retain value.