Rolex Datejust: Top 10 Watches to own in your lifetime!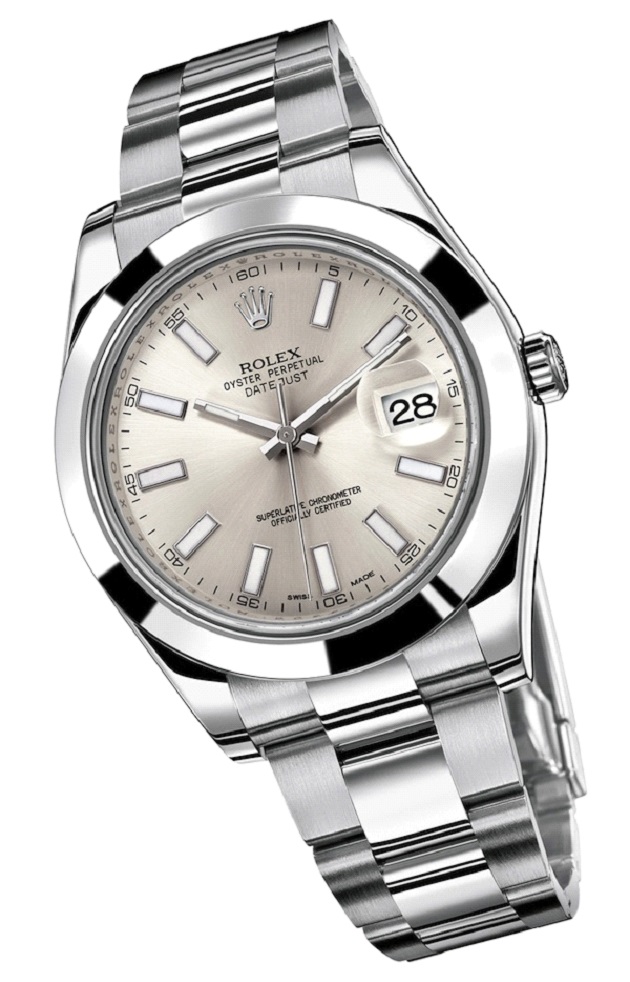 Rolex Datejust
Easily Rolex's most fundamental watch, the Datejust has been around since 1945 when Rolex added a date feature to their Bubbleback watch.
The Datejust is evidence to what Rolex believes to be most essential in a watch.
Rolex is a conservative brand and the Datejust is their most practical model, offering everything you need in an everyday piece and nothing more. While a 41mm version was launched in 2009, the Datejust was previously available only in smaller sizes including 36mm (mens), 31mm (mid size) and 26mm for the ladies.
This enduring model has been worn by many famous individuals including President Dwight Eisenhower, literally countless actors, and even Tony Soprano.
One of the quintessential Rolex models, the Datejust offers excellent versatility, working just as well with jeans and a t-shirt as it would with a suit and tie.
Prices start around $9,000 (for the Datejust II), but the sky is the limit if you like yellow gold and pave diamonds.