Breitling Navitimer: Top 10 Watches to own in your lifetime!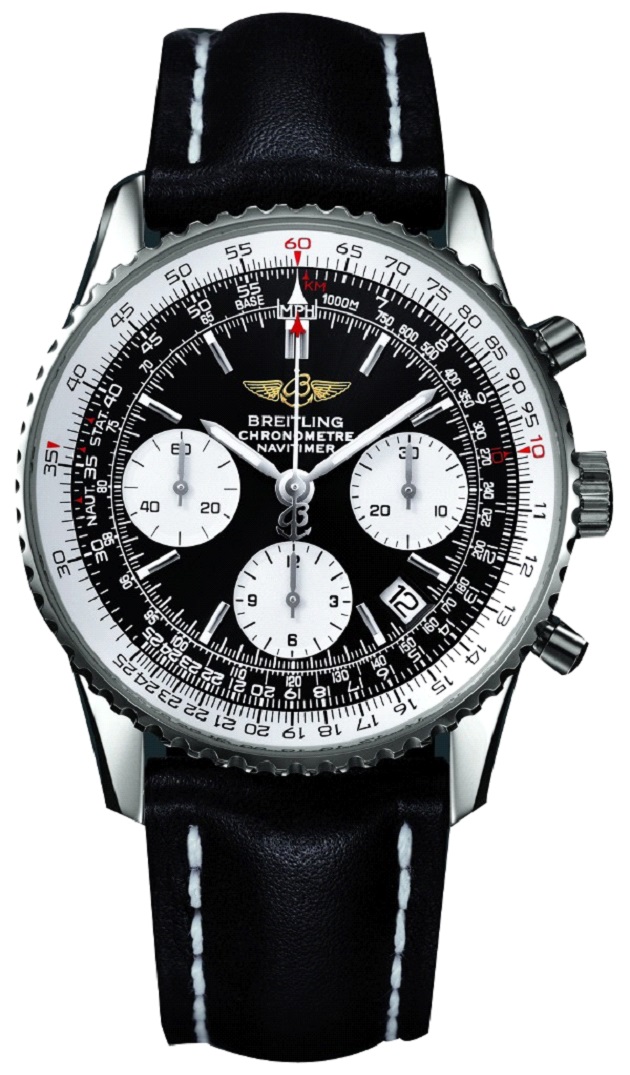 Breitling Navitimer
The early 1950s heralded in the era of another famous pilot watch - the Navitimer by Breitling. What made this piece famous was its combination of chronograph and slide-rule bezel.
While not the first Breitling piece to offer these complications, the Navitimer was quickly adopted by military and professional pilots as a useful tool because in addition to telling time, it was able to offer a range of necessary inflight calculations.
This was thanks to the slide-rule and chronograph combo.
When cockpits went digital, the utility of the Navitimer subsided, but today many pilots are still trained using traditional analog calculation systems as a backup if electronics fail.
The Breitling Navitimer is much more than a tool having attained the status as a high-end tool watch for the discriminating and intelligent active guy.
Today, Breitling offers version of the Navitimer with their own in-house movements and it remains one of the brand's top sellers.
Price is about $9,000.