Audemars Piguet Royal Oak: Top 10 Watches to own in your lifetime!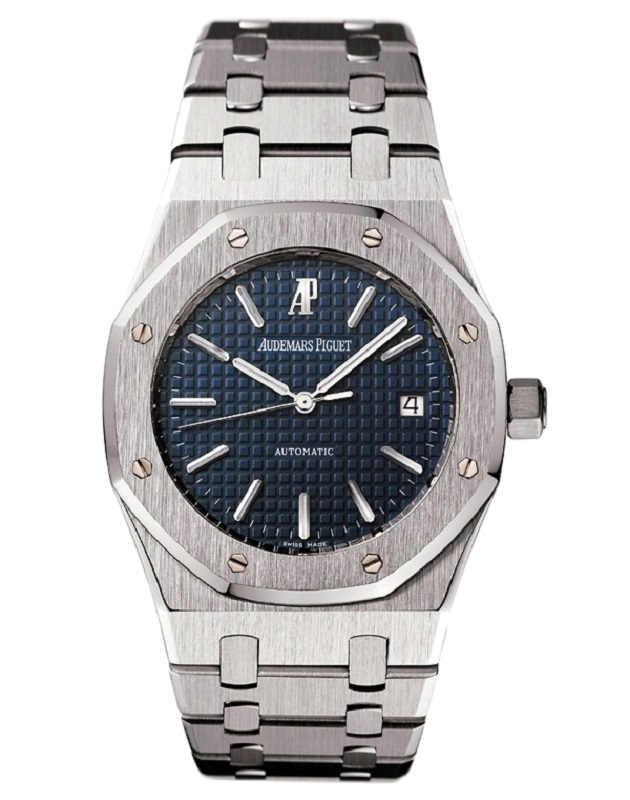 Audemars Piguet Royal Oak
Facing bankruptcy in the expanding wake of the quartz revolution, the Royal Oak is the watch that saved Audemars Piguet and made them the brand they are today.
Knowing they needed revolution and not evolution, Audemars Piguet brought in none other than Gerald Genta to design a watch that could introduce the brand to a bigger market.
Genta created the AP Royal Oak ref 5402ST which launched in 1972 with a price tag so aggressive that not only did it vastly exceed the price of any of its competition, it even out-priced most gold watches on the market.
The world had no reference for a steel luxury sport watch, making the Royal Oak an all-in play by Audemars Piguet. While the Royal Oak may have been a polarizing idea from its inception, it created a new watch archetype, the luxury steel sport watch, and acceptance grew fast enough to keep Audemars Piguet in business and the distinctive Genta design is a now an integral part of their brand iconography.
Starting around $20,000.