Tag Heuer Monaco: Top 10 Watches to own in your lifetime!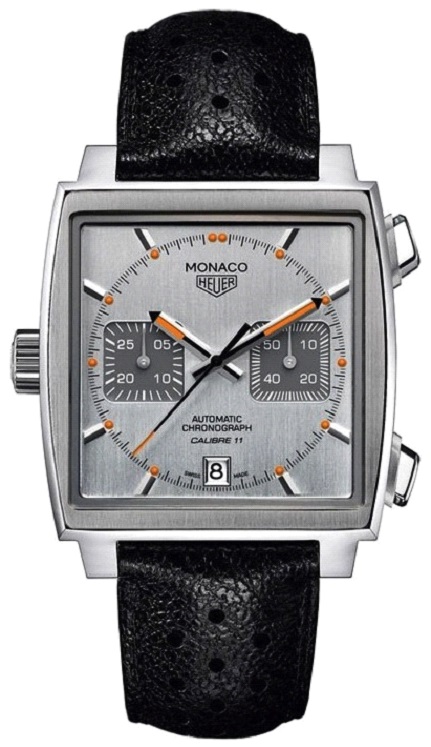 Tag Heuer Monaco
The Heuer Monaco was launched in 1969 as one of the first automatic chronographs in existence and one that Jack Heuer named in honor of the famous Monaco GP Formula One course.
With its square case and now-famous Calibre 11 automatic movement, the Monaco was even seen on Steve McQueen's wrist in the 1971 film Le Mans. An absolute classic in the chronograph world, the Monaco was discontinued after only a few years but the design saw a McQueen reissue in 1998 and was later relaunched by Tag Heuer in 2003.
Vintage and limited edition Monacos are extremely desirable and claim a considerable fee in the used market. Whether you're channeling Steve McQueen or Walter White, a Monaco will provide about as unique a wrist presence as can be found today
From about $4,500.