Patek Philippe Repair and Maintenance at Village Watch Center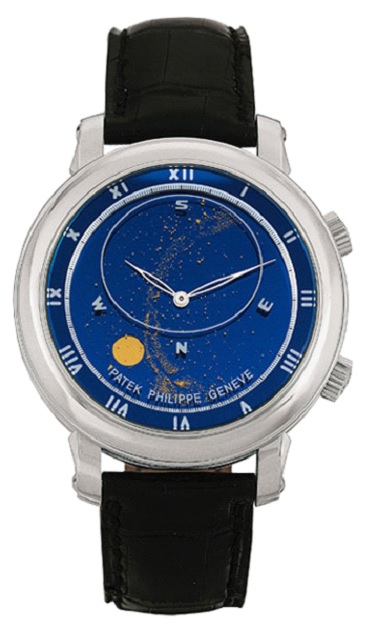 Service Recommendations for Patek Philippe Watches
It is recommended that your Patek Philippe watch, whether manually-wound or self-winding, be serviced every 3-5 years in order to preserve its value. It is also important to service your watch regularly, as your fine timepiece runs 24 hours a day, seven days a week. If the oils and lubrication in your watch are compromised in any way or wear out, it could cause permanent damage to the fragile internal components inside its movement.
Our Expertise at Fixing Patek Philippe Watches
The art of restoring Patek Philippe watches is a rare and demanding practice, and it should only be performed by knowledgeable and well-trained master watchmakers. Our small team of experts uses the most up-to-date techniques and equipment available in the industry and each member of our team receives continuous training in order to improve the level of service we can offer our customers. Every Patek Philippe luxury watch sent to us is closely examined by a master watchmaker and each receives a series of closely monitored tests, which allows us to prepare a free detailed estimate before any work is completed.
Services We Provide for Patek Philippe Watches
Complete Service \ OH
Replace any faulty watch parts with original parts (if available)
Check whether the watch parts function correctly, check for rust or wear
Assemble and lubricate the movement in accordance with the instructions
Movement functioning check
Calibration of the mechanism
Demagnetize the movement, if needed
Crystal Replacement (if available)
Hands Replacement (if available)
Gasket Replacement (if available)
Stem and crown replacement (if available)
Dial replacement or refinishing (if available)
Ultrasound cleaning of the case and bracelet
Watchbands & Strap Replacements (if available)
Polishing
Pressure test to factory specifications
General quality control
Patek Philippe Models We Repair
Patek Philippe 10 Day
Patek Philippe Aquanaut
Patek Philippe Calatrava
Patek Philippe Complications Travel Time
Patek Philippe Golden Ellipse
Patek Philippe Gondolo
Patek Philippe Gondolo Gemma
Patek Philippe Gondolo Serata
Patek Philippe Elipse
Patek Philippe Nautilus
Patek Philippe Pagoda
Patek Philippe T150 Annual Calendar
Patek Philippe Twenty-4
Historical Info
In May 1839, two Polish immigrants joined together in Geneva, Switzerland, to found Patek, Czapek & Cie. Antoni Patek, a skilled artisan who pioneered watch stem winding and setting systems, and his partner, Franciszek Czapek, continued building their brand for several years before Patek met a talented French watchmaker, Adrien Philippe. In 1844, Czapek left the company to pursue his own activities and by 1851 Philippe officially joined Patek to form Patek Philippe & Cie.
In 1932, brothers Charles and Jean Stern bought the successful luxury watch company in order to express their own creative freedom to invent, manufacture and assemble some of the finest timepieces in existence. Still located in Geneva today, Patek Philippe is known as the only manufacturer which crafts every one of its mechanical movements according to the strict Geneva Seal specifications.
Technological Advancements
Enjoying a total freedom to create and explore, Patek Philippe produces some of the finest luxury timepieces in the world. The company manufactures precious, classically-elegant watches, which are instant heirlooms to be passed down from generation to generation. Patek Philippe watches are a blend of technology and a deep knowledge of ancestral watchmaking expertise.
What Makes Patek Philippe Unique
Patek Philippe is the last of the independent Geneva watch manufacturers to have been awarded the official Geneva Seal for all of its mechanical movements. This prestigious seal is only given to Geneva-based watchmakers who meet numerous criteria for excellence and is the hardest watchmaking standard to achieve in the world. In 1933, Patek Philippe produced an ultra-complicated, 24-function pocket watch, which it sold to Henry Graves, Jr. After Mr. Graves' death, the watch went to auction in December 1999 and sold for $11 million USD, making it the most expensive timepiece ever sold.
Recent Events
April 2010
Patek Philippe unveiled the manually-wound CH 29-535 PS chronograph movement, complete with a classic column wheel and horizontal clutch, at Baselworld 2010. Present in the new ladies' Ref. 7071R Ladies First Chronograph, this new chronograph features three different proprietary calibers and exemplifies technical prowess, competence in styling and true chorological expertise.
Come into Village Watch Repair for your watch repair needs today!
Call Village Watch Center today at 617-812-4602 for all your watch purchase, repair, and maintenance needs.
Also, call us to find out about jewelry sale and repair.