Omega Speedmaster: Top 10 Watches to own in your lifetime!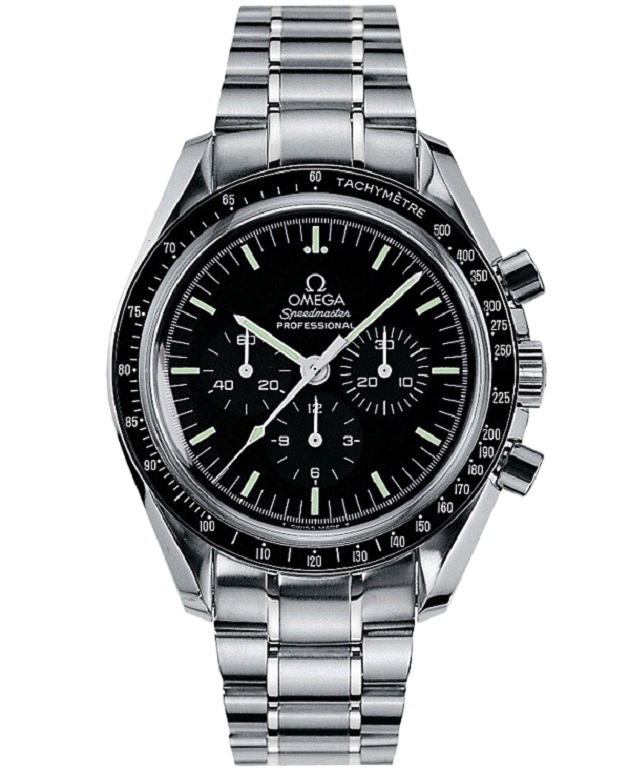 Omega Speedmaster
Regardless of price, prestige, history or technology, the Omega Speedmaster is widely considered to be the quintessential sports chronograph. You want a handsome but not showy chronograph with a great history, distinctive look, and a long enough life to offer many different versions?
That\'s a Speedmaster. Why?
The Omega Speedmaster was good enough for NASA and one was strapped to Buzz Aldrin for his 1969 moonwalk. The Moonwatch is basically the Submariner of chronographs, there are lots of versions, plenty in the used market, they hold their value well and have evolved relatively slowly. Whether you fancy a manually wound 3570.50 or the updated co-axial automatic Speedmaster 9300, you really cannot go wrong and you\'ll own a piece of horological history.
Priced from about $4,500 - $8,700 for steel versions..