Corum watch repair - full movement cleaning and overhaul in Boston
Founded 1955
Corum, a Swiss watch manufacturer which ranks amongst the most prestigious in the world.
Service Recommendations for Corum Watches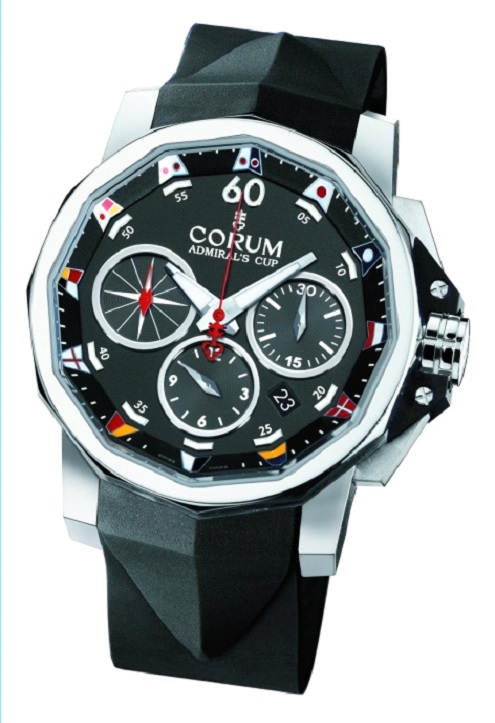 It is recommended that Corum timepieces be examined or overhauled every three to five years, depending, of course, on the type of use by its wearer. Maintenance could be due sooner if the time shown on the watch becomes irregular. A wearer's daily activities have a direct impact on the precision of the timepiece's movement. If your watch is significantly fast or slow, it is best to bring the watch to a qualified workshop for a necessary adjustment.
Our Expertise at Fixing Corum Watches
Your watch deserves the best possible care, and at Manhattan Time Service we pay close attention to every detail in your Corum timepiece. Our specific and highly-qualified workmanship is carried out by a small team of watch specialists who use the most up-to-date techniques and equipment in the industry. A series of detailed tests are carried out on your Corum watch and a cost estimate is prepared free of charge before any work is completed.
Services We Provide for Corum Watches
Complete Service \ OH
Replace any faulty watch parts
Check whether the watch parts function correctly
Check for rust or wear
Assemble and lubricate the movement in accordance with the instructions
Movement functioning check
Calibration of the mechanism
Demagnetize the movement, if needed
Crystal replacement
Gasket replacement
Stem and crown replacement
Dial replacement or dial refinishing
Ultrasound cleaning of the case and bracelet
Watchbands & Strap Replacements
Polishing
Pressure test to factory specifications
Corum Models We Repair
Corum Admirals Cup
Corum Baguette
Corum Bubble
Corum Buckingham
Corum Coin Watch
Corum Debutante
Corum Golden Bride
Corum Heart
Corum Lady Oval
Corum Padlock
Corum Potpourri
Corum Romulus
Corum Sugar Cube
Historical Info
Corum was founded in 1955 in the Swiss watchmaking capital of the world, La Chaux-de-Fonds. Since its beginning, Corum has represented distinctively different and forward thinking as far as Swiss watchmaking is concerned. Corum's founders, Gaston Ries and his nephew, René Bannwart, melded their respective strengths as watchmaker and creative genius to build a small private label watch factory. The duo's audacious originality and the quality of their workmanship helped secure Corum's success as a trend-setting watch company.
Technological Advancements
Corum watches have been able to hold on to a significant share of the market because of their melodramatic designs and extreme reliability. Corum watches are highly reliant on their design, choosing to focus as much on a watch's architecture as its inner workings.
What Makes Corum Watches Unique
Corum's logo, a key, is representative of the company's first motto, "The key to perfect time." Additionally, their designs have also "unlocked" key successes for the company, including being the maker of the World Series of Poker watches given to bracelet winners, and then producers of the bracelets themselves since 2007.
Call Village Watch Center today at 617-812-4602 for all your watch purchase, watch repair, and watch maintenance needs.
Also, call us to find out about jewelry sale and jewelry repair.