Cartier Santos: Top 10 Watches to own in your lifetime!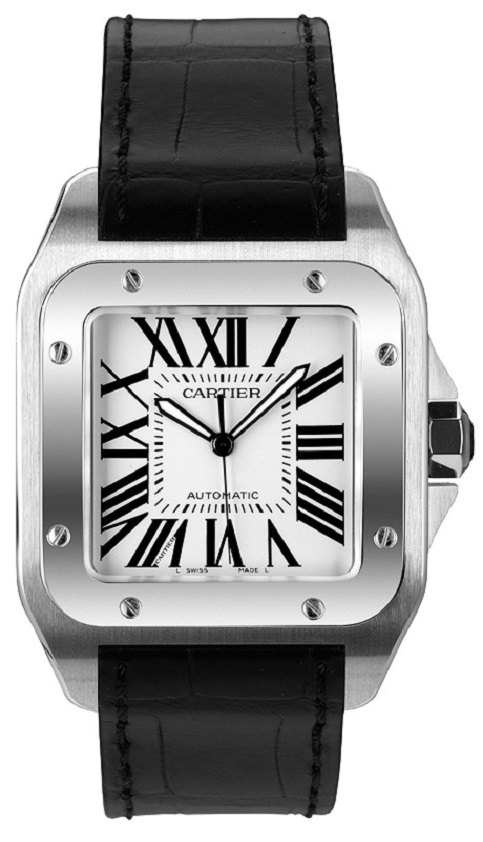 Cartier Santos
The Cartier Santos is a surprisingly enduring design that is actually quite closely linked with the birth of manned flight.
Alberto Santos-Dumont was the first man to achieve sustained flight in a fixed wing aircraft circa 1906. Dumont was close friends with a French jeweler named Louis Cartier and had shared with him the difficulty he experienced when trying to check his pocket watch while flying.
Cartier set about to design a wrist-mounted watch that would allow Dumont to view the time without removing a hand from the flight controls. In helping Dumont with a practical problem, Cartier created the first pilot's watch and likely kick-started the trend of men wearing watches on their wrists, which was generally only done by women at the time.
The original Santos design lives on today as the Santos 100 in which the distinctive square-style case and roman numeral dial have been updated to a modern 51 x 41.3 mm size.
The Santos has endured because of both its origins and its functional sporting design which looks great despite being over 100 years old.
Starting from about $6,700.