We are Cartier watch repair watchmakers and we can repair your watch!
Cartier Watch Repair – Free Estimate – Full Service – Genuine Parts Repair
We provide authorized Cartier service using authentic Cartier parts
We have over 40 years of experience caring for fine timepieces
We provide the convenience of door to door service
We will give you a free estimate and free advice on that special timepiece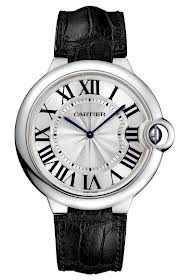 Maintaining your Cartier timepiece both physically and mechanically is of the utmost importance.
To ensure your timepiece is as perfect as the day you first wore it, routine watch maintenance is a necessity. We will provide you with services ranging from basic case polishing to complete overhauls of your watch. In the event that a replacement parts are required, Village Watch utilizes only genuine Cartier supplies that will help to restore it to exact factory specifications in a timely manner.
The  Cartier watch brand is one of the most recognized luxury trademarks in the world.
Their signed wristwatches have made a huge impression on the global watch market and have been increasingly collectable over the years. The company's origins lie in Paris 1847, when young Louis-François Cartier took over his master's workshop. In 1874 son Alfred Cartier took over the company. Although the company basked in success, it was not until Alfred's sons Louis, Pierre and Jacques took the reins of the company, that the Cartier brand would enjoy such international fame.
Cartier has remained so special because they have always made wristwatches in a variety of shapes, round, square, tortue, tonneau, rectangular, and oval, rather than limiting themselves to one or two shapes. Their designs have always managed to be classic and modern at the same time. Cartier has consistently used the best quality for their watch cases, dials and movements.
A Cartier watch can always be relied upon to make a fashion statement.
Bring your watch to Village Watch Center for your repair today! We have serviced thousands of watches, clocks, grandfather clocks, etc… When every second counts; we are here for you!