Discount Coupon
20% OFF
Most Watch & Clock Repairs for New Clients.
Only $3
Watch Battery Replacement (most models)
You can
Print
the coupon to get discount . . . Coupon expires
01/15/18
233 Washington Street, Brookline Village, MA 02445 | Mon-Fri 11:00am - 6:00pm, Sat 10:30am - 5:00pm, Sun - Closed
Pick-up & Delivery Available
Engraving Service
by Village Watch Center
on November 23, 2014

in Tips: Jewelry, Engraving, Buy & Sell
The most personal touch you can add to any gift is personalizing it with your own words. Whether it's Gold, Silver, Platinum or Glass, we can customize all your gifts. Village Watch Center offers a wide variety of engraving services and merchandise for consumers and businesses.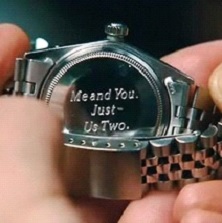 No matter what your personal or business needs may be, we have the expertise and state-of-the-art equipment capable and ready to take care of it for you with a high quality finished product completed on a timely basis.
Weddings
Anniversaries
Birthdays
Graduations
Maternity
Sports Awards
Achievements
Retirement
Religious
Corporate Awards
Gold 10k, 14k, 18k, 24k
Silver
Platinum
Any Jewerly Engraving
Any Watch Engraving
See Related articles
Why You Should Never Trust Mail Order Watch Repairs
Free Applesauce, Help For Texas And Florida At The Village Watch Center In Brookline
Black Saturday Deals:
Bracelet Repair - Done Right!
Jewelry Care, Repair and Maintenance at Village Watch Center